Alexandria Vittitow, Associate
(505)243-5755
Ms. Vittitow earned her J.D. from The University of New Mexico School of Law in 2017.  She received her B.A. with three summa cum laude accolades from the same institution. Ms. Vittitow worked in the Roundhouse before attending law school, and she continued gaining experience as she joined in-house counsel at a local commercial real estate development firm during law school. 
Ms. Vittitow has been practicing for nearly five years.  She began her practice as an associate in a former solo practitioner's office.  She completed a wide range of work on cases ranging from probate and estate planning to water rights, business formations, and private and commercial real estate transactions.  She joined Stiff, Garcia & Associates, LLC in August 2019.  Since joining our firm, she has gained experience in all aspects of litigation defense.  Her practice is focused on defense of insured individuals involved in motor vehicle accidents and slip and fall cases.  She is the go-to person in the firm for resolution of minor settlement claims through court approval and with Guardian Ad Litems.  Ms. Vittitow defends clients facing significant damages claims, including wrongful death claims. Ms. Vittitow is admitted to practice in New Mexico and the United States District Court for the District of New Mexico and is member of the American Bar Association.
Ms. Vittitow is active in volunteer work in the community, helps on her family ranch in Corrales, and is a decorated horsewoman, including as a World and Reserve World Champion in the All-Around National Paint and Pinto Competition.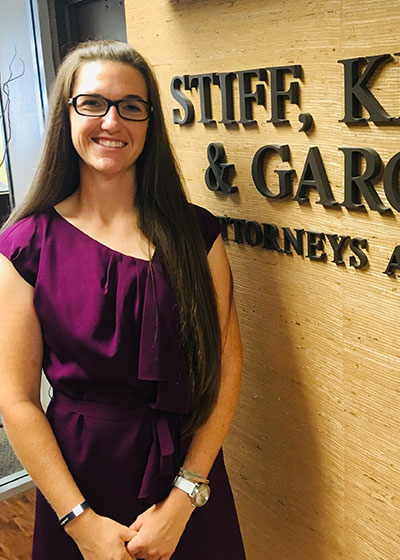 The Stiff, Garcia & Associates Promise
We Will:
Return phone calls promptly.
Follow your reporting guidelines.
Work in partnership with your claims professionals.
Help you to identify the reasons the case did not settle before suit and suggest creative strategies.
Prepare for trial if the case cannot be resolved.