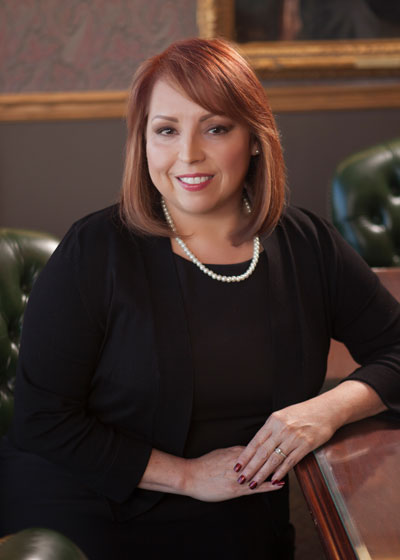 Julia Y. Parsons
Julia Y. Parsons is a California native, but has called New Mexico her home for the past 35 years.   She attended New Mexico Highlands University and the University of New Mexico where she obtained her Bachelor of Arts in Political Science earning the summa cum laude distinction. After obtaining her undergraduate degree in 2006, she attended the University of New Mexico School of Law, where she earned her Juris Doctorate degree in 2010.  As a law student, in 2007 she attended the 11th Annual National Latina/o Law Student Conference in Madison, Wisconsin, and was elected to the Executive Board and served as the 2008-2009 National Community Service Chair.  Ms. Parsons was also a member of the University of New Mexico School of Law Mexican American Law Student Association (MALSA) and served as Secretary on the Executive Board.
Ms. Parsons has been practicing law since 2011.  Her practice includes insurance defense, defending school districts and State entities in tort claims, employment and civil rights claims.   She also defends insureds in automobile litigation, homeowner's liability, and dog bite cases.
In her free time, Ms. Parsons enjoys photography, quiet coffee time, and spending time with her husband, David, and their blended family of four children and two adult children.
The Stiff, Garcia & Associates Promise
We Will:
Return phone calls promptly.
Follow your reporting guidelines.
Work in partnership with your claims professionals.
Help you to identify the reasons the case did not settle before suit and suggest creative strategies.
Prepare for trial if the case cannot be resolved.