John S. Stiff, Founder and Managing Partner
AV® PreeminentTM by Martindale-Hubbell®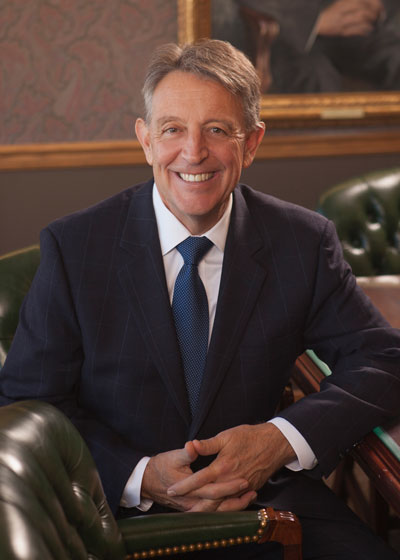 John S. Stiff has an AV® Preeminent rating from Martindale-Hubbell, and has been in practice since 1983, limiting his practice exclusively to insurance defense throughout the state of New Mexico.  Mr. Stiff received his law degree from Tulane University School of Law, New Orleans, Louisiana in 1983, and is admitted to practice in the following bars: 
New Mexico State Bar, 1983
S. District Court District of New Mexico, 1983
S. Court of Appeals 10th Circuit, 1983
United States Supreme Court 2017
Mr. Stiff has served on the New Mexico Defense Lawyers Association's Board of Editors since 2005.  He was also elected by the Second Judicial District members of the bar to serve as a New Mexico Bar Commissioner (1999 to 2002). Mr. Stiff was selected for the American Board of Trial Advocates in 2010 and for the International Association of Defense Counsel in 2016, both of which are peer reviewed, invitation only associations which stress talent, professionalism, and ethics as their primary criteria for membership.
Mr. Stiff handles many different types of litigation under general liability and commercial general liability insurance policies.  He has significant complex litigation experience. He defends professional liability cases including medical and dental malpractice. He has handled complex construction defect cases representing owners, contractors, and architects. He has tried dozens of jury trials in state and federal courts.                  
Mr. Stiff won a commercial litigation case involving the Unfair Trade Practices Act regarding administrative fees charged between a national rental car company and Allstate Insurance Company.  This case went far beyond the normal issues of insurance law and resulted in a ruling that had national impact.
Mr. Stiff has tried breach of contract and civil rights cases alleging unlawful employment discrimination for public and private entities.  These include Title VII, ADA, and Section 1983 cases. Mr. Stiff is experienced in handling employment and discrimination cases for governmental entities, including school districts and other educational institutions, and large corporate clients. Mr. Stiff has advised school districts and the state of New Mexico in EEOC investigations. He also has developed an extensive practice involving the Americans with Disability Act, and advising clients faced with challenges under this statute.
The Stiff, Garcia & Associates Promise
We Will:
Return phone calls promptly.
Follow your reporting guidelines.
Work in partnership with your claims professionals.
Help you to identify the reasons the case did not settle before suit and suggest creative strategies.
Prepare for trial if the case cannot be resolved.